Carolina Marin fought off a spirited challenge from PV Sindhu to take the first match 11-8, 12-14, 11-2. Hyderabad Hunters ultimately defeated Chennai Smashers 4-3.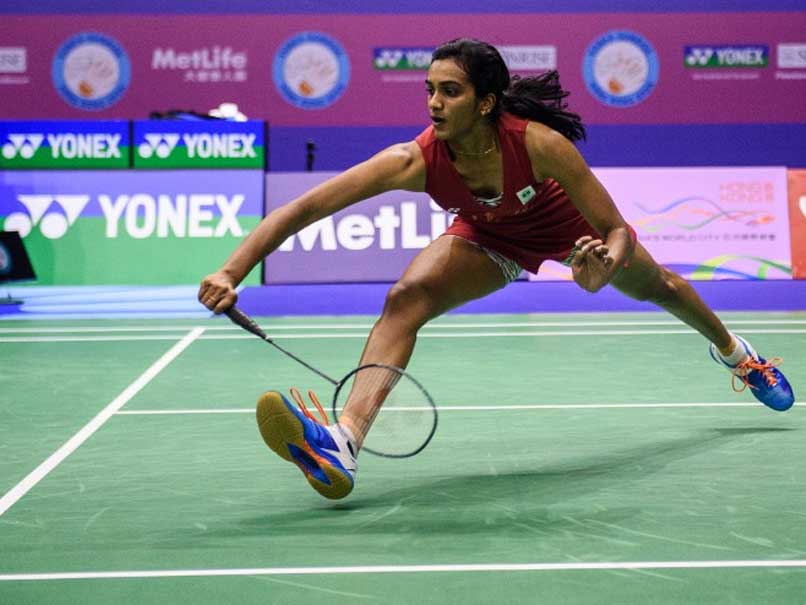 Carolina Marin fought off a spirited challenge from PV Sindhu in the Premier Badminton League 2017 blockbuster opener
to take the first match 11-8, 12-14, 11-2 and gave Hyderabad Hunters a 1-0 lead over Chennai Smashers. Ultimately, Hyderabad won the match 4-3. Marin did not let India's favourite Sindhu any leeway in the third game after losing the second as her superior stamina and court craft was a deciding factor in the opener, which got the tournament off to a strong start.
Chennai came back into the contest with Tomy Sugiarto winning the first men's singles beating B Sai Praneeth to make it 1-1.
The top British husband-wife pair of Chris and Gabby Adcock won the mixed doubles rubber which Chennai had marked as their 'Trump match'. The win gave them two points and made it 3-1.
In a must-win second men's singles match of the day, Rajiv Ouseph of Hyderabad scored a thrilling 11-6 11-8 11-6 win against Tanongsak Saensomboonsuk to make it 2-3.
Hyderabad had no option but to choose the final men's doubles rubber as their 'Trump match' where Boon Heong Tan-Wee Kiong Tan beat Mads Pieter Kolding-B Sumeeth Reddy 11-7 and 11-8 to make it 4-3.
Sindhu-Marin Clash
Marin never really allowed Sindhu into the first game. The Spaniard was down 2-4 at one stage, but recovered splendidly to change over at 6-4.
Sindhu did rally back to 6-6 after the break, but Marin never let her snatch the lead, leafing 8-6, 9-7, and 10-7 before Sindhu got another point.
But Marin is not a player who lets go of a lead, and she snatched the game 11-8 without much trouble.
Marin got off at a canter in the second game too, as she took a 3-0 lead before a couple of unforced errors got Sindhu back to 2-3.
Marin made another couple of errors and Sindhu played a superb point at the net to drag it back to 5-5 and then snared her third point in a row to go into the mid-game break leading 6-5.
Two errors from Sindhu brought Marin back to 7-7 and then Marin hammered home the advantage to go ahead 8-7.
Some sensational drop shots from Marin were and Marin's command of the middle of the court were telling on Sindhu.
It was an exchange of points till 12-12 before another unforced error from Marin made it 13-12 and then she flubbed again at the net and Sindhu grabbed the game at 14-12.
Marin raced away to a 4-0 lead in the third, including a 52-shot rally and Sindhu looked completely out of sorts.
She had a dominating 6-1 lead at the turnover and she just did not look back as Sindhu lost steam.