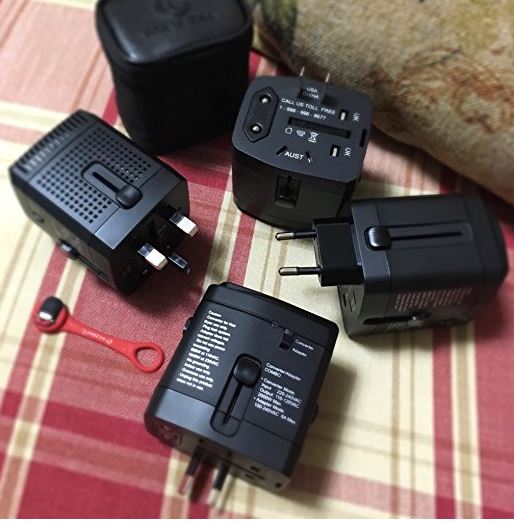 Electricity, being of the most used but also a very scares resource, has worked its way right from the start of minimal technology, and now towards the most complicated of technological advancements. It is crucial to understand that certain technological devices make use of the most basic adapters that are needed to run even the most complicated of devices. These devices are considered to not only be support systems for more complicated ones, but also ones that have the ability to control the power supply and make sure that it is enough to not let their connected devices damage. Moreover, the usage of these kinds of adapters comes not just in one form, but in many more. They are used to connect different kinds of electrical appliances, keeping in mind how safe or dangerous those devices are.
When it comes to saving this damage and electricity usage, USA, including other western countries use the least amount of current that these adapters get used to, something including current as less as 110-120 volts, whereas across the globe, the average electricity that gets used up in these adapters is nothing less that 200-240 volts. This makes sure that the safety of the devices that one's connecting to these adapters is well understood, because if the usage is anything between 200-240 volts, then one is taking a chance to damage their devices.
Apple has considered this problem of 'changing voltage' in different countries and has considered the safety of certain devices through these adapters. The company has come up with an 'adapter kit' which adapts all kinds of changing voltage systems for those who are traveling to counties where there are changing voltage currents due to power supplies. Now, with different models of Apple products, comes different kind of adapters. For something like different 'retina displays,' there is a separate cable that has to be bought separately for their charging. Speaking of where all this 'adapter kit' actually works, then this kit has actually been a huge success in nations like Australia, Hong Kong, United Kingdom and so on.
The properties of this adapter kit include 'auto-switching' and 'auto-sensing' power chords and all that is needed to be done is to find the right cable for the right kind of device, and the device will work according to the power supply, anywhere and in any country. It is not just the Apple adapter kit that is making a huge mark on the industry, but also other adapters that are used to play CDs, read pen-drives, load digital cameras and so on. The brands differ and so does their reliability and in case one wants to make more than just their Apple devices to work, then they should consider other brands too.
The only issue with other brands is about their capability of adapting to changes in power supply. Other brands have emerged in different countries and are successful there. Along those lines, there are companies that are also coming up with better adapters to adjust to power supplies. One of them is Europlugs that is making a huge difference in their adapters to adjust to all levels of voltage and power supplies. With their vast range of extensions and smart use of technology, their customers have adapted to a much reliable system of adapters.