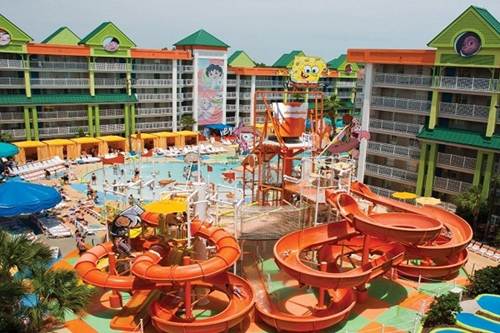 Spending quality time with family is one of the most fulfilling feelings in the world. But, we all know how difficult it is to zero in on a location that can keep every member in the family excited about the trip. If you're planning a trip with children but don't know where to start, then this list is exactly what you need right now!
Disneyland, Paris
Disneyland is truly one of the most magical places on earth. A family holiday to Disneyland is a once in a lifetime experience which will create countless memories. Children of every age enjoy stepping into their own fairy tale and adults love this wonderland just as much. Kids and adults will love meeting Mickey Mouse or watching the Armageddon special effects show. It really is a fun filled day for all of the family!
Legoland, Dubai
Legoland Dubai and Legoland Water Park are the ultimate destination in the Middle East for families with children. Both Legoland Dubai and Legoland Water Park offer hands-on experience for families to enjoy the Lego themed adventures through various interactive rides, water slides, models and building experiences. Once you venture outside the city limits, there are camel rides, sand skiing and dune-bashing through the Arabian desert.
Universal Studios, Singapore
Singapore is a small country packed with amazing family attractions, great food and a great place to experience the Malay, Chinese and Indian cultures. It is one of the top family vacation destinations in the world. From Universal Studios on Sentosa Island to the futuristic Gardens by the Bay to eating at the hawker centre, there are a whole lot of things to do to keep the kids entertained.
Ocean park, Hong Kong
One of Hong Kong's most popular attractions is Ocean Park, a large theme park where you could spend a whole day. There are several excellent public gardens to explore, numerous museums and some quirky sights such as bird and goldfish markets. With so many family-oriented fun activities to do, one thing is sure – you'll never have a dull moment in Hong Kong, one of Asia's truly great cities.
Animal Safari, South Africa
For any child who is fascinated by Animal Planet or thrilled by The Lion King, Africa is the one destination that fulfils their wildest dreams. The Kruger National Park and Tanzania's Serengeti National Park are two of the most accessible and spectacular wildlife parks in southern Africa. Both Kruger and the Serengeti are excellent places to spot the legendary African wildlife that includes elephants, rhinos, Cape buffaloes, lions and leopards.
Hope this list comes in handy when you choose your destination for a family vacation. Ensure that you have travel insurance policy when travelling abroad. Do check the travel documents requirement of your holiday destination because some of the countries have made travel insurance a mandate.