MUMBAI:  Arguing their case before the Bombay High Court, the Central Board of Film Certification (CBFC) today defended their cuts to the film Udta Punjab, insisting they were justified and legal. But the court hardly seemed impressed by the Censor Board's arguments.
"Why this hue and cry in this matter? It is obnoxious. We should avoid this as responsible people. Present generation wants something more mature. But you say 'no'," the court observed.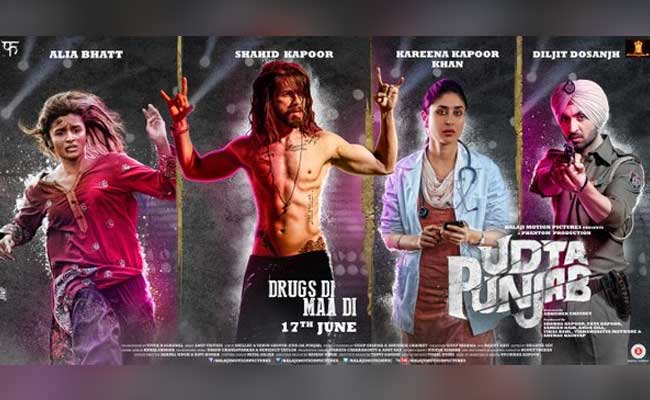 The producers of the movie, Phantom Films, moved court objecting to the cuts. Among the infamous 89: names of eight cities including the states name – Punjab – anywhere in the film and words like "MLA", "MP", "election" and "Parliament".
"Film's title has that state's name. The story is in that state and it depicts the people from that state," the court explained to which the CBFC's lawyer responded that the state should be projected correctly.
"But is Punjab only known for drugs?" the judges wondered pointing out that there was another film on Moga – one of the cities which the Censor wants deleted – which depicted it as a cancer town. "That does not denigrate or bring it in disrepute."
Hinting at the Board's double standards the court said that Goa was also a maligned state and they too had drug problems. But still the CBFC did clear the film "Go, Goa Gone" which made it appear Goa was all about wine and women. The court will continue the hearing on Friday.
Meanwhile, actor Priyanka Chopra backed the film's co-producer stating freedom of speech was hard earned by our forefathers and creativity should not muzzled. Actor Anupam Kher also reached out to Team Udta tweeting "#CBFC role in #UdtaPunjabControversy is most shocking. Cinema is a reflection of society. Sometimes a portrayal can help bring a change."
But the man whose opinion is eagerly awaited was largely silent. Noted filmmaker Shyam Benegal who is also heading the committee which is looking into the functions of the CBFC said it was a well-made film and it wasn't anti-Punjab. "I wanted to see the film to figure out what exactly is the problem with the film.